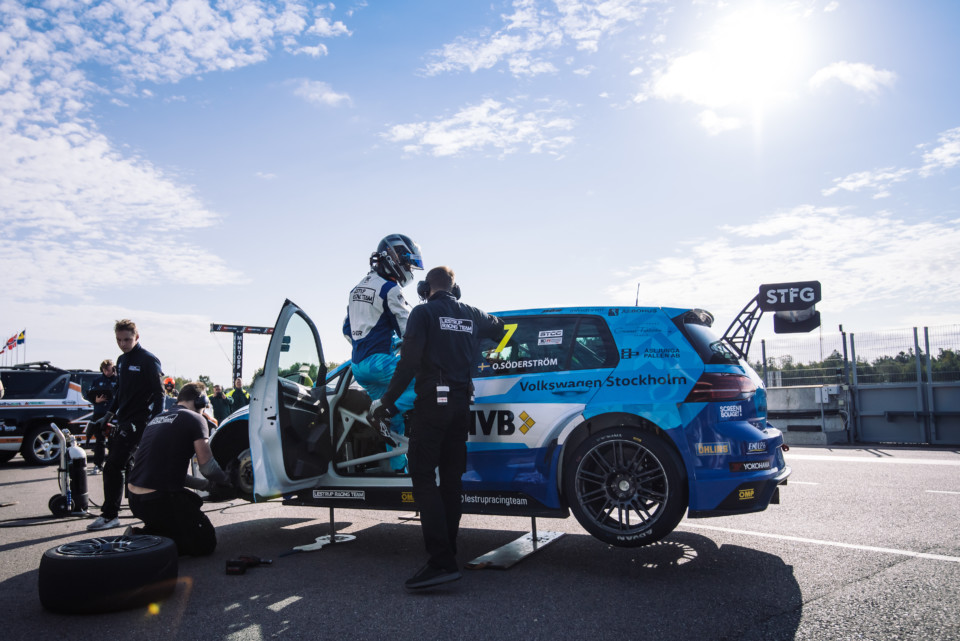 Lestrup Racing Team completed a strong STCC TCR Scandinavia mid-season test at Mantorp Park in preparation for the final season half.
2012 world champion Rob Huff was third fastest in the shootout session and fourth fastest overall in the afternoon test session.
"It's been a really good day. As always the team has done a really good job and it has been a good preparation for the race here in October. Now we can go away and really make ourselves ready. I'm really excited for the end of the season to fight and try to win this," said Rob Huff.
Oliver Söderström was back on track following the crash at Skellefteå two weeks ago when a rival struck his Volkswagen Golf GTI TCR.
"It's good to be back in the car and the team has done a fantastic job of getting it back together after the crash. We had some issues during the first part of the test but we were able to turn things around and end strongly. I'm really looking forward to the race here," said Oliver Söderström.
The team fielded three cars for the test. Former Swedish karting champion Kevin Engman got behind the wheel of the Volkswagen previously used by the team for endurance races.
"We have a third car that we normally have for endurance races, last was the Dubai 24 hours. We have rebuilt it to STCC specification and we needed a shakedown of the car, opening for an opportunity to have Kevin to test for us. Overall, this has been a good test and we got a lot of valuable data from Rob and Oliver ahead of the final two races," said Fredrik Lestrup, co-owner of Lestrup Racing.
Next up is the penultimate race weekend of 2020, held at Mantorp Park on October 2-3.