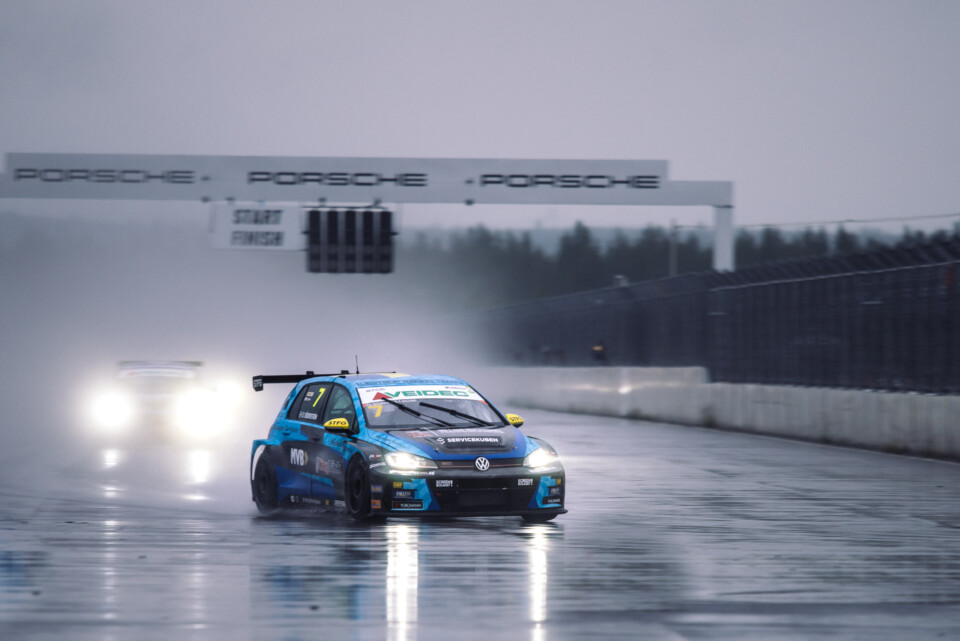 Lestrup Racing Team drivers Oliver Söderström, Mikael Karlsson and Robin Knutsson all endured a tough but promising STCC TCR Scandinavia weekend under the midnight sun race at Skellefteå Drivecenter Arena.
"This has certainly been a trying weekend for everyone involved, fighting crashes, technical issues and torrential rain. Despite all this, we are not leaving the weekend empty handed. We are going to use the summer break to get back even stronger for the final half of the season," said Fredrik Lestrup, team co-owner.
Oliver Söderström was forced to retire from the first race due to a broken driveshaft but bounced back with a fourth and fifth place finish in the final two races – setting the fastest lap of the second race.
"The toughest part of this weekend was the retirement and zero points of race one. But after the repairs, the car felt completely different and we were quicker than Dahlgren who won the second race. That's what I'm bringing with me to the next race where we will be back stronger," said Oliver Söderström.
Mikael Karlsson scored his so far best result for Lestrup Racing Team with fourth in the first race but was hit hard from behind in the third race, with his Volkswagen Golf GTI TCR sustaining a lot of damage.
The big impact saw Mikael Karlsson heading to a hospital routine check up after the race.
"We hade some technical issues this weekend unfortunately. Then I was hit so hard from behind in the third race and I had to spend three hours at the Skellefteå hospital. I'm ok fortunately and a huge thanks to the team for their efforts this weekend. Fourth in the first race is something I am really pleased with. Now I'm looking forward to my home race at Gelleråsen where I hope to score a lot of points," said Mikael Karlsson.
STCC newcomer Robin Knutsson continued his impressive form of finishing in the top ten of all races so far.
"It was an eventful weekend with almost all types of challenges thrown at us. I am really pleased to have scored points in all three races and I can't wait until we go racing again," said Robin Knutsson.
Oliver Söderström is placed fifth in the drivers' championship and leads the junior championship, while the team keeps second position in the teams' championship, 66 points from PWR Racing.
The STCC heads into its summer break, resuming action on August 21-22 at Gelleråsen Arena.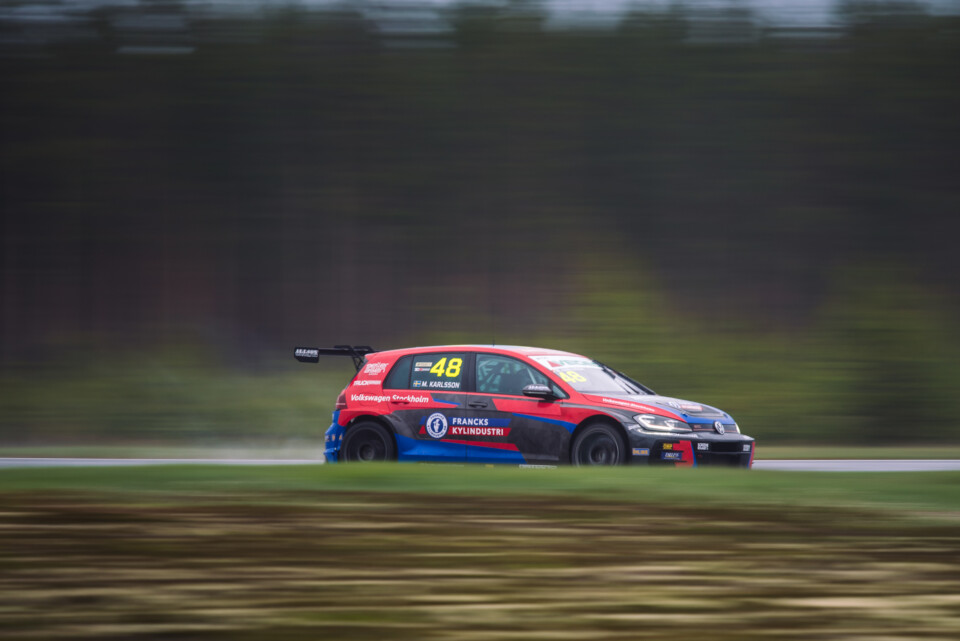 STCC TCR Scandinavia 2021 – Points
Drivers
1 Robert Dahlgren 122 points
2 Tobias Brink 83 points
3 Mattias Andersson 81 points
4 Mikaela Åhlin-Kottulinsky 76 points
5 Oliver Söderström 67 points
6 Andreas Ahlberg 65 points
7 Mikael Karlsson 58 points
8 Hugo Nerman 46 points
9 Isac Aronsson 42 points
10 Hannes Morin 41 points
11 Robin Knutsson 33 points
12 Rasmus Hedberg 25 points
13 Albin Wärnelöv 25 points
Team
1 CUPRA Dealer Team – PWR Racing 198 points
2 Lestrup Racing Team by VW Sthlm 132 points
3 Brink Motorsport 124 points
4 Kågered Racing 112 points
5 MA:GP 81 points
6 Brovallen Design 42 points
7 FH Racing 25 points
8 Experion Racing 25 points
Junior
1 Oliver Söderström 65 points
2 Hugo Nerman 46 points
3 Isac Aronsson 42 points
4 Hannes Morin 40 points
5 Robin Knutsson 33 points
6 Rasmus Hedberg 25 points