Lestrup Racing Team fights issues to top five result in Portimao 24 Hours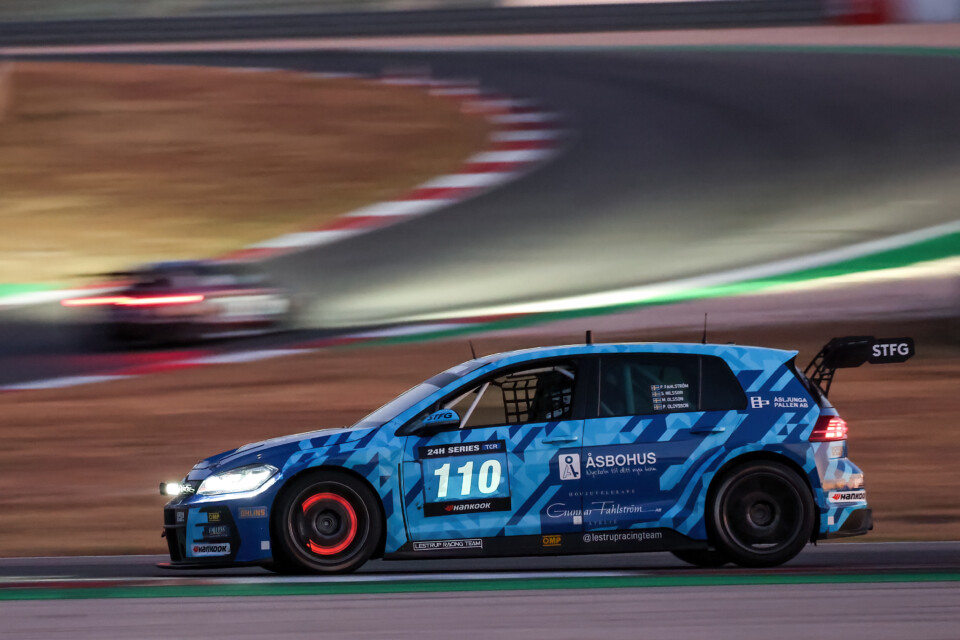 Lestrup Racing Team secured to a top five finish in the 24 Hour endurance race at Portimao in Portugal, fighting technical issues and very warm conditions.
"We are pleased with the pace in the race, but not the result that we got due to technical issues," said Fredrik Lestrup, team co-founder.
"We had the speed for the podium, but we lost a lot of time when the team was forced to change a very hot turbo. The focus from then was to finish the race and take no risks. Still, the endurance part of our team is vital and a great preparation for the coming STCC round where we aim to fight for more wins."
The Lestrup Racing Team quartet of Mats Olsson, Peter Fahlström, Stefan Nilsson and Patric Olovsson were in podium contention during the Portimao race when a electrical issue with the wastegate meant that they dropped down the order to finish fifth in the TCR class.
"It was a really warm and tough endurance race. The car was great at Portimao, a circuit we've never raced before but one of the best circuits I've ever raced. The pace was strong among all four drivers, we were very evenly matched. We had the pace to reach the podium, unfortunately a turbo issue put an end to that. A disappointing result but still a very strong race weekend by the team, one of the best efforts that we've ever done," said Peter Fahlström.
Next up for Lestrup Racing Team is the STCC TCR Scandinavia race at Ring Knutstorp in Sweden on July 22-23.