Oliver Söderström nets his first 2022 pole for Lestrup Racing Team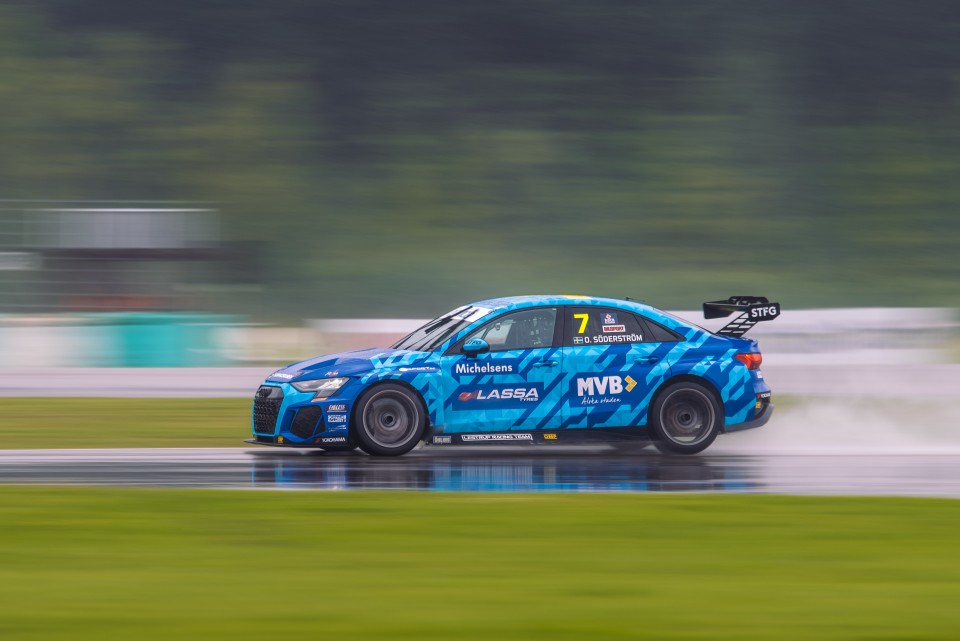 Oliver Söderström netted a strong pole position, his first of 2022, in the STCC TCR Scandinavia qualifying at Gelleråsen Arena for Lestrup Racing Team.
"It feels really nice to claim my first pole of the season, especially as I really enjoy racing at this circuit. An added bonus is that we were able to extract this performance while carrying some extra weight in the car. We didn't reach the result we wanted in Q2, but we are definitely going for the win in Race 1 tomorrow," said Oliver Söderström.
The Audi RS 3 LMS II driver was fastest in the first qualifying session and third in the second, earning him three points to the drivers' standings.
"We've had a solid day and Oliver performed really well, we're just missing both cars on the front row which I think we have the speed for. But Andreas is still within reach of the top positions and I'm confident we can fight for a solid points haul in all three races tomorrow," said Fredrik Lestrup, team co-founder.
Team-mate Andreas Bäckman claimed fifth and sixth on the grid for the first two races at Gelleråsen Arena in mid-Sweden.
"It was a tough qualifying for me, I hit traffic on my fastest laps and, unfortunately, I made some mistakes. But we've got three races ahead of us tomorrow where my ambition is to climb the order, something I for sure think we have the speed for," said Andreas Bäckman.
The first of three races starts at 10:40 CEST tomorrow, watch them LIVE via: plus.stcc.se