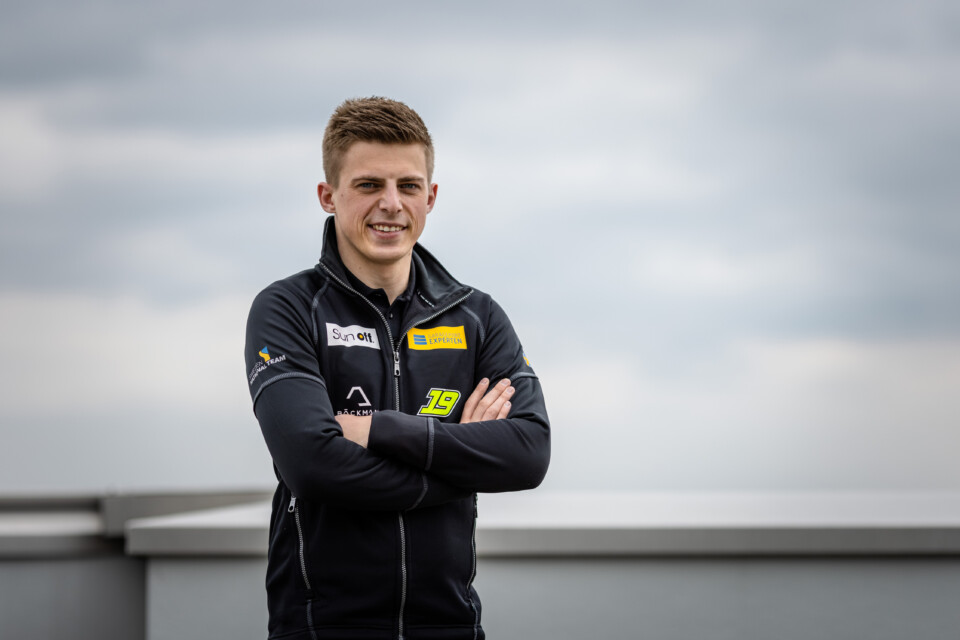 Andreas Bäckman has joined Lestrup Racing Team for the 2022 STCC TCR Scandinavia season, setting the goal as high as possible.
"It feels awesome to join Lestrup Racing Team, a young and progressive team, and my ambition is to win the championship together with them this year," said Andreas Bäckman.
Bäckman returns for his first full STCC season since 2018 after spending three years abroad in TCR Europe and most recently the FIA World Touring Car Cup.
"I think the entire STCC paddock was impressed by Andreas' performance at Mantorp Park last year and we are delighted to have him onboard in our goal to reclaim the STCC titles this year," said Fredrik Lestrup, co-owner of Lestrup Racing Team.
"We've had our eyes on Andreas for a while now and he has taken big steps forwards over the last couple of seasons. We have plenty of work ahead of us to get ready for what is to come and I have no doubt that he can deliver."
The 26-year-old made a one-off appearance last year in the STCC races at Mantorp Park where he stunned the field by claiming pole position.
"That race weekend left me with a taste for more and we found a really good setup with Lestrup Racing Team where I feel that I have the conditions to fight for the very top," said Andreas Bäckman.
"We have set the goal high, but I know that I have the speed and I know that the team can deliver. It is going to be tough as we will face a lot of experienced drivers, but I do feel confident and can't wait to get going."
Lestrup Racing Team is going to field two cars this year, switching to a new manufacturer for the 2022 STCC season.
"Andreas is our first piece of the puzzle for the 2022 season and we are going to reveal further details over the coming weeks," said Fredrik Lestrup.
"I can say as much, we are going to have a thoroughly competitive package for this season and our goal is firmly set on bringing the STCC titles back to where they belong at Lestrup Racing Team."
The 2022 STCC TCR Scandinavia season starts on June 3-4 at Ljungbyhed in Sweden.