Lestrup Racing Team reaches STCC midpoint at Knutstorp this weekend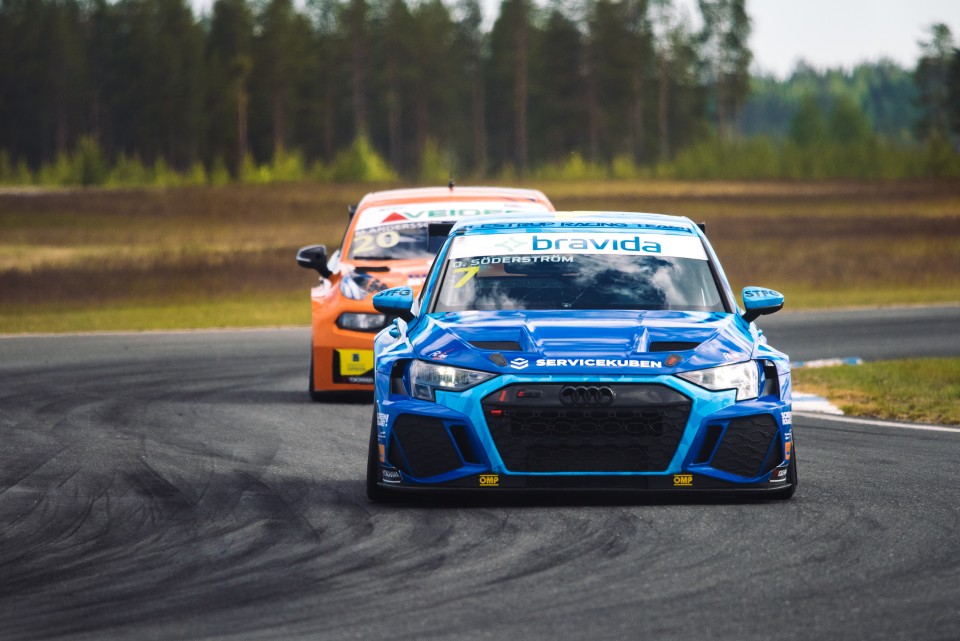 Lestrup Racing Team heads to southern Sweden this weekend for midpoint of the 2022 STCC TCR Scandinavia season at Knutstorp.
Knutstorp is the home circuit of Oliver Söderström who is placed third overall following a consistent pair of first race weekends, having finished on the podium in all races but one.
"Knutstorp is the most fun circuit of the calendar and it's great to race on home turf. It adds some pressure, but at the same time the extra support that I get at Knutstorp is an added boost," said Oliver Söderström.
"My goal is to win, but it isn't easy in the STCC which is damn tough. In the end, it's about scoring points and continue to be consistent. I've found some tricks in my training that helps me to focus and feel better and I'm really looking forward to this weekend's races."
Andreas Bäckman had a competitive but tough previous STCC race weekend at Skellefteå where he fought for the podium until a late puncture put an end to his chances.
"The speed was there in Skellefteå and we showed it by taking pole position and grabbing the lap record as well," said Andreas Bäckman.
"Unfortunately, the race did not give the results that both I and the team had hoped for. But I feel hungry for more and I'm looking forward to competing at Ring Knutstorp. The last time I raced here was four years ago, so I do not have a lot of laps on the track, but it will be interesting to see how we stand against the other teams."
Lestrup Racing Team is placed third overall in the team standings, just 16 points from the lead.
"We haven't tested the new Audi at Knutstorp before, so we're heading a bit into the unknown. But we are well prepared for the challenge and our goal is still the same and that is bring back the titles to Lestrup Racing Team," said Fredrik Lestrup, team co-founder.
"Both Oliver and Andreas have performed really well so far this season and we are keen to keep building on that to get one step further up the result list this weekend."