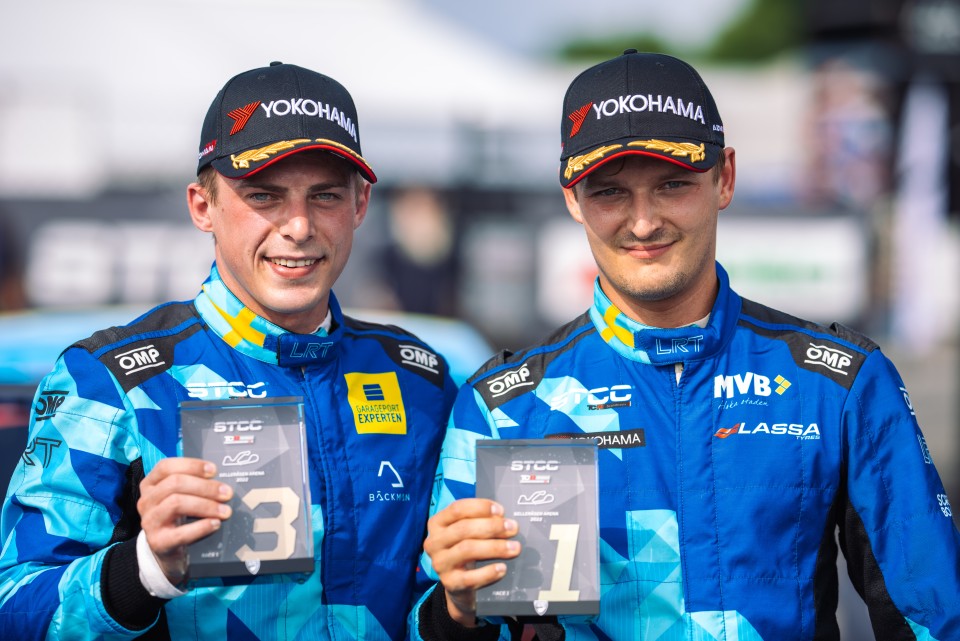 Lestrup Racing Team drivers Oliver Söderström and Andreas Bäckman claimed a victory and two podium finishes at Gelleråsen Arena, keeping in title contention ahead of the final two race weekends of 2022.
The first race saw Oliver Söderström converting his pole position to a strong victory while disaster struck in the second race where a competitor took him out at Turn 1.
The Swede bounced back in the third race, fighting from last to sixth position to salvage vital points.
"The first pole and win of the year was awesome, a huge thanks to everyone in the team who made this possible. The second race got an unfortunate early end, it was an idiotic move which makes me really disappointed. We got some revenge in the third race but still lost some points in the championship. But I have all but given up and we will be back strong for the next race," said Oliver Söderström, who heads the junior standings.
Team-mate Andreas Bäckman completed a consistent race weekend with third in the first race, fifth in the second and a strong second place finish in the finale.
"I'm pleased with the result we managed to get from this weekend. We've taken a step forward compared to the previous races and my goal is definitely a victory before the season end," said Andreas Bäckman.
The Audi duo is within two points of each other in fourth and fifth position overall respectively, trailing the points lead by 48 points with a total of 130 points left to fight for.
Lestrup Racing Team is a close second overall in the teams' standings, with a margin of just 25 points to the top.
"Considering the incidents and issues that we faced, the result we managed to get is not too bad. We're never satisfied until we're on top of the results and the standings. But both Oliver and Andreas performed really well today and that bodes well for the final two races where we really need to be on our toes to claw back the gap in the standings," said Fredrik Lestrup, team co-founder.
The next STCC TCR Scandinavia race takes place at Anderstorp on September 10-11.
Gelleråsen results
STCC points