Solid points haul in eventful STCC opener at Ljungbyhed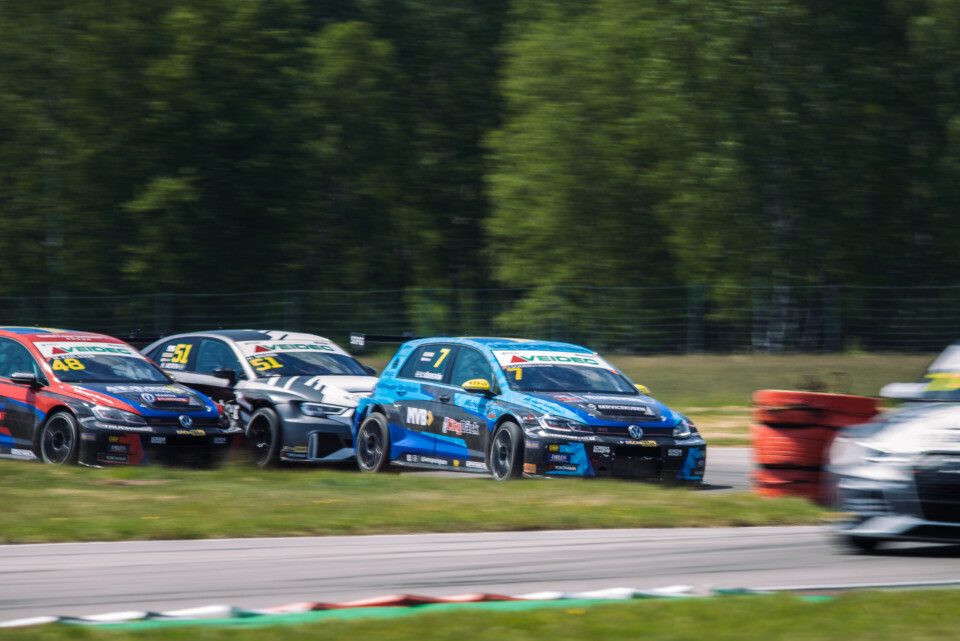 Lestrup Racing Team drivers Oliver Söderström, Mikael Karlsson and Robin Knutsson endured an eventful STCC TCR Scandinavia opener at Ljungbyhed but managed to secure a solid points haul.
Oliver Söderström finished on the podium in the first of three the races, with two further fourth place-finishes to leave the weekend placed second overall.
"It has been a good weekend that I feel rather pleased with, especially as we anticipated that this circuit would not really suit our car. I think we could have fought for a win if it hadn't been for the start light issues in the third race. But I managed to fight back and we have shown that we have proper race pace. We still lack some in qualifying that we need to improve, but I am confident that we can do that in the coming races," said Oliver Söderström.
Team-mate Mikael Karlsson was right in the thick of the action, finishing fifth in the second race as his best result.
"I am happy with the speed that we have, it feels like we are not far from taking further steps up the result list. It's great to work with such a professional team for the first time in my career," said Mikael Karlsson.
Robin Knutsson made his STCC debut for Lestrup Racing Team this weekend and took a proper leap forward from qualifying to the races. The 19-year-old finished in the top ten of the first two races while he was forced to retire due to a start incident in the third race.
"This result was definitely over my expectations. This is my first proper race weekend since I took the step from gokart to racing and the difference isn't as big as I thought. We managed to score points which was our target and I really look forward to the next race weekend where I think we can do even better," said Robin Knutsson.
Lestrup Racing Team heads to the next race in Skellefteå (June 18-19) placed second in the teams' championship.
"We had hoped for better results and we had more speed than what we managed to materialise result-wise. Oliver drove consistently, aggressively and is in the top fight – where he should be. Mikael has a lot of potential but had some bad luck this weekend. I am impressed over the steps Robin have taken. This bodes well for the coming races and we know that we can improve from what we have achieved this weekend," said Fredrik Lestrup, team co-owner.