Lestrup Racing Team goes flat out in STCC title decider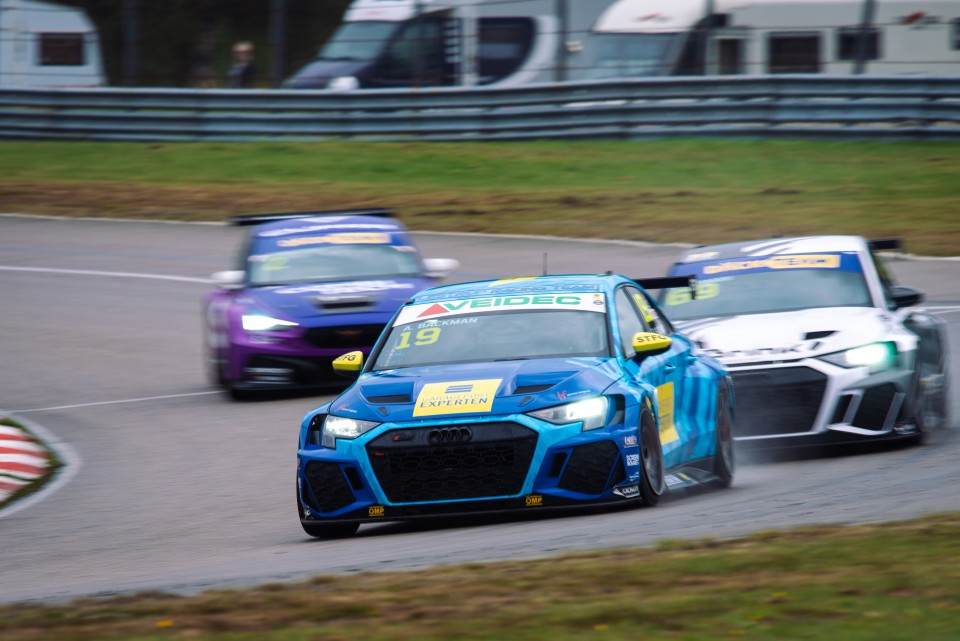 Lestrup Racing Team heads to the 2022 STCC TCR Scandinavia title decider at Mantorp Park this weekend in contention for the drivers', teams' and juniors' titles. And the team is eyeing an offensive strategy.
"We are going flat out to try and win all three races. Our overall goal remain on bringing the STCC titles back to Lestrup Racing Team, but we are not going to divert from our strategy of having both of our drivers going for raw speed and the best possible positions in the final races of the season. The fight is too close and hard for us to utilise any other strategy than that," said Fredrik Lestrup, team co-founder.
Both drivers are in contention for the drivers' title, with Andreas Bäckman in second place overall – 24 points from the points lead – while Oliver Söderström is further behind in fifth, 55 points adrift with 65 points still available.
Andreas Bäckman heads to Mantorp Park strengthened by an impressive penultimate round at Anderstorp where he scored a double win.
"It's going to be a tough finale and this is what we are all here for. The goal is to score as many points as possible in qualifying and the races. Mantorp is the circuit that I look forward to the most this season and I had strong speed there last year, breaking the qualifying lap record. I think the new Audi should suit Mantorp really well," said Andreas Bäckman.
Oliver Söderström had a tough weekend at Anderstorp despite showing strong speed and is aiming to end the season on a high.
"I have nothing to lose and I'll go flat out for wins. I'm handling the season finale as any other race weekend. My title hopes are purely mathematical, it's all about maximising our possibilities according to the conditions and score as strongly as possible," said Oliver Söderström.
Lestrup Racing Team trails the team championship lead by just 14 points while reigning junior champion Oliver Söderström is just five points from the junior championship lead.
The last STCC TCR Scandinavia weekend of 2022 kicks off on Friday with testing and qualifying, with the final three races of the season on Saturday. The races are broadcast LIVE on: plus.stcc.se
Schedule – Mantorp Park
Friday 30/9
09:40 – STCC – Test
11:55 – STCC – Test 1
13:30 – STCC – Test 2
16:15 – STCC – Q1
16:40 – STCC – Q2
Saturday 1/10
10:38 – STCC – Race 1
13:10 – STCC – Race 2
15:43 – STCC – Race 3