Andreas Bäckman lands strong pole and valuable qualifying points at Anderstorp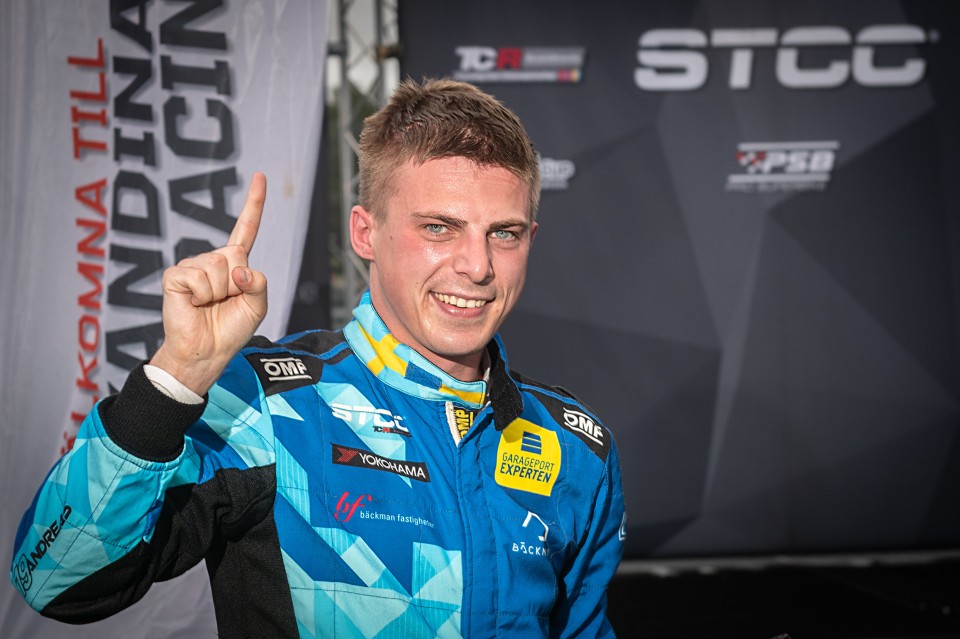 Andreas Bäckman was on a charge during STCC TCR Scandinavia qualifying for the penultimate round of the year at Anderstorp, securing the Race 2 pole position and five vital points to the drivers' championship.
The Lestrup Racing Team driver was just 44 thousands of a second from pole in the first qualifying session, meaning he will start from the front row in the first two races of tomorrow.
"It was a really tough qualifying as we had balance issues in the first session. But everything just came together for my last lap in Q2 and it was awesome to deliver a pole. A huge thanks to the team, they've done an amazing job today," said Andreas Bäckman.
Team-mate Oliver Söderström meanwhile had a tough qualifying session and will line up in ninth position for the first two races.
"This is of course tough, both personally and for the team. Unfortunately the car felt completely different to how it was this morning. We have to analyze this, whether it was me or the car. And we'll have to try and fight back up tomorrow," said Oliver Söderström.
The pole for the first race means that Andreas Bäckman is 25 points from the championship lead with 60 points available to fight for in the three races of tomorrow.
"It's really been a day of ups and downs. Heartbreak for Oliver of course, we'll work hard tonight to get to the bottom of it. And an amazing effort by Andreas, he performed when he really needed to and we've got three exciting races ahead of us tomorrow," said Fredrik Lestrup, team co-founder.
All three races on Sunday are broadcast LIVE on: plus.stcc.se
Weekend schedule available here.
Points standings available here.