Lestrup Racing Team and Rob Huff part company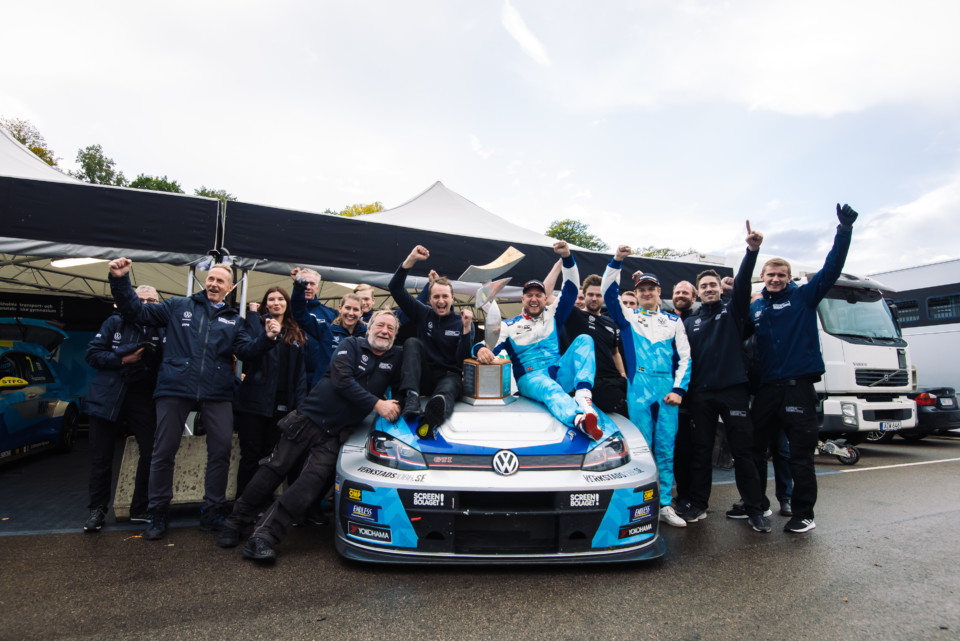 Lestrup Racing Team and Rob Huff have announced a joint decision to part company ahead of the 2021 STCC TCR Scandinavia season.
The Brit joined the team ahead of last year and enjoyed a successful debut season in the series, claiming the drivers' title with two wins and nine podium finishes, as well as securing the teams' title alongside team-mate Oliver Söderström.
For 2021 Huff will race for Cupra and Zengo Motorsport in the FIA World Touring Car Cup, a season that clashes twice with the STCC.
"We had a great 2020 season with Rob, securing our first two STCC titles together," said Fredrik Lestrup, co-owner of Lestrup Racing Team.
"His contribution to the team has been great and we are sad to part ways with him for 2021. We do however understand him wanting to try and become world champion again in the WTCR with Cupra. We wish him the best of luck this season and hope that new opportunities to cooperate again will come in the future."
Reigning STCC champion Rob Huff added: "I had an awesome season with Lestrup Racing Team last year that really re-sparked my love and passion for motorsport. I want to extend a big thank you to Fredrik and everyone in the team for last year, and that we have been able to find a solution that suits us all for 2021. I wish them the very best for the coming season and I'm sure they can find their way to the top step again."
Lestrup Racing Team will field three Volkswagen Golf GTI TCR race cars in the 2021 STCC TCR Scandinavia season opener for drivers Oliver Söderström, Mikael Karlsson and Robin Knutsson.
"With just two weeks left until the season start, we have decided to focus all of our efforts on our three cars for the first race weekend," said Fredrik Lestrup.
"We are working on a solution for our fourth car for the remaining races and further information will be released in due course. Regardless of what happens with that car, we remain confident that – just like last year – we will be able to challenge for the top three positions in the championship."