19-year-old Robin Knutsson joins reigning STCC champions Lestrup Racing Team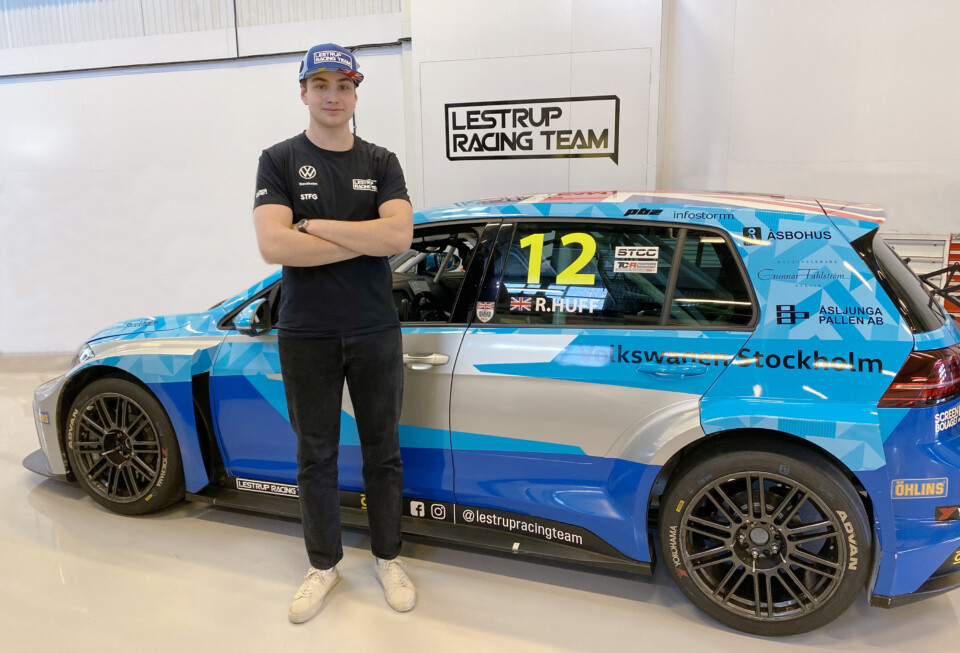 19-year-old Robin Knutsson will make his racing debut with reigning champions Lestrup Racing Team in the 2021 STCC TCR Scandinavia season, driving a Volkswagen Golf GTI TCR.
"This is a key milestone for our junior programme and we are delighted to have Robin with us, he has shown impressive form during testing," said Fredrik Lestrup, co-owner of Lestrup Racing.
Robin Knutsson will take the big step to the STCC from go-karts, where he has raced for the past five years, becoming vice-champion of the 2019 Swedish 125 gokart championship.
"I'm thrilled to join reigning champions Lestrup Racing Team and to take the step up to the STCC TCR Scandinavia," said Robin Knutsson.
"This is a bigger step than I had first imagined as young drivers usually go from single seaters or a support class to the STCC rather than straight from go-karts. But this spurs me on and I can't wait to get properly started, especially after my first test that went really well."
Lestrup Racing Team launched the Young Driver Programme in 2020 together with team co-owner Kenth Öhlin, the founder of renowned damper manufacturer Öhlins, to create a structured way for young drivers to reach the top of Swedish motorsport.
"As a co-owner and investor of the team, I am very happy to welcome Robin onboard and to see our Young Driver Programme bearing fruit," said Kenth Öhlin.
"It's a brave step for Robin to take but I am confident that he is in the best possible environment to evolve as a driver. The capabilities that we have seen of him so far fills me with confidence ahead of the challenges that he and the team will face in 2021."
Robin Knutsson is the team's first driver to take the step from the programme to the STCC line-up of the team after a thorough test in November of 2020.
"He drove more than 100 laps at Mantorp Park last year and showed impressive speed," said Fredrik Lestrup.
"The day started with freezing temperatures and rain, but he didn't put a wheel wrong all day and set a competitive pace when the circuit finally dried up. We will work closely throughout the season to give him all the tools to take the step from go-karts to the STCC in the best way possible."
Lestrup Racing Team, the reigning drivers' and teams' champions, will field at least two cars for the 2021 STCC TCR Scandinavia season, with further information on the line-up to come during the coming month.
"I am really excited to learn from my team-mates that have so much more experience than me," said Robin Knutsson.
"And that's my goal for this season, to learn as much as possible and build experience. If I can match my team-mates on speed, I will be very happy."
The 2021 season will start on June 4-5 at Ljungbyhed Park.