Lestrup Racing Team lands pole, win and triple STCC championship lead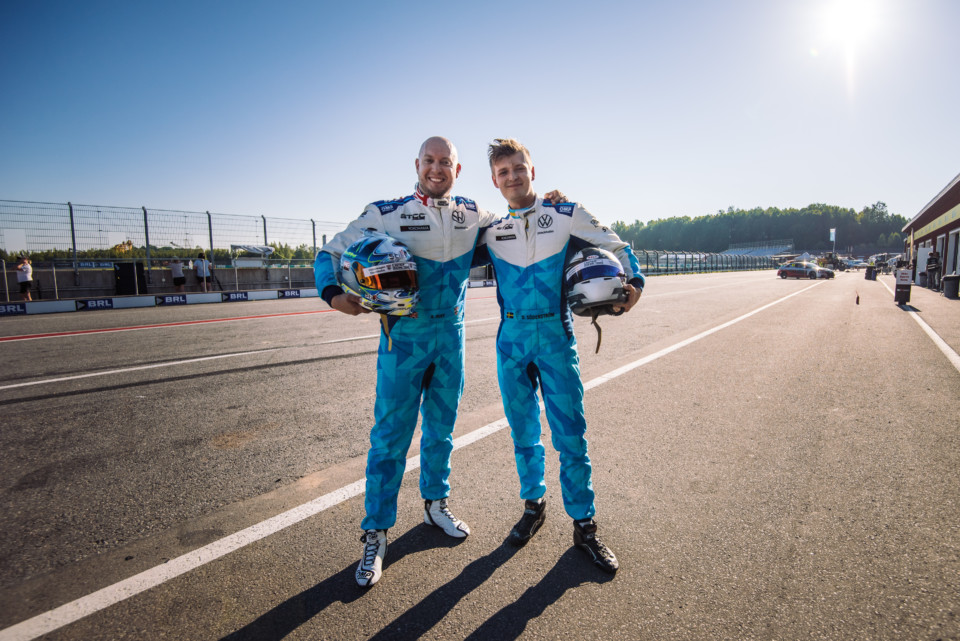 The STCC TCR Scandinavia season opener at Gelleråsen Arena went from nightmare to a dream as drivers Oliver Söderström and Rob Huff delivered a pole position, victory, four podiums and the lead of all three championships.
Oliver Söderström claimed his career-first STCC pole position on Saturday and followed up with his maiden victory in the first of three races on Sunday.
"I have dreamt of this ever since I was a kid, the feeling is incredible. I took my first ever pole yesterday and today my first STCC win. The team has done an amazing job and to be on the podium together with Rob Huff is almost unreal," said Oliver Söderström, who also heads the junior standings.
Rob Huff managed to overcome an array of issues with his race car to secure two podiums and is placed second in the drivers' championship, just four points from team-mate and championship leader Oliver Söderström.
"I'm really pleased with the weekend. The team has worked 24 hours a day for two weeks as we have had some issues. It was such a relief when we could put in quick laps during qualifying. And the races have been fantastic, not only for myself but for my team-mate Oliver as well. To give the team a reward with this result feels great. A big thank you to everyone in the team for all their hard work," said Rob Huff.
The week leading up to the season opener had the team racing against time to sort several issues related to engine and electronics.
The team changed engine on Rob Huff's car with seconds to spare ahead of the qualifying session start.
But the hard work of the team paid off, with Lestrup Racing Team holding the teams' championship lead on 100 points, 31 points ahead of Kågered Racing after the first race weekend of 2020.
"We have two amazing drivers that have delivered really well. That Oliver won the first race really shows that we have got a package that works. I am really proud over his efforts, as well as Rob's, he clearly shows why he is a touring car world champion. We're heading home in the lead of all three championships and that's just so cool. A massive thanks to everyone in the team, their commitment is fantastic, especially as none of them are full-time employed. But we need to keep working to stay ahead, our competitors are not resting. but neither are we," said Fredrik Lestrup, co-owner of Lestrup Racing.
Next up is the second round of the STCC TCR Scandinavia at Skellefteå Drivecenter Arena on August 28-29.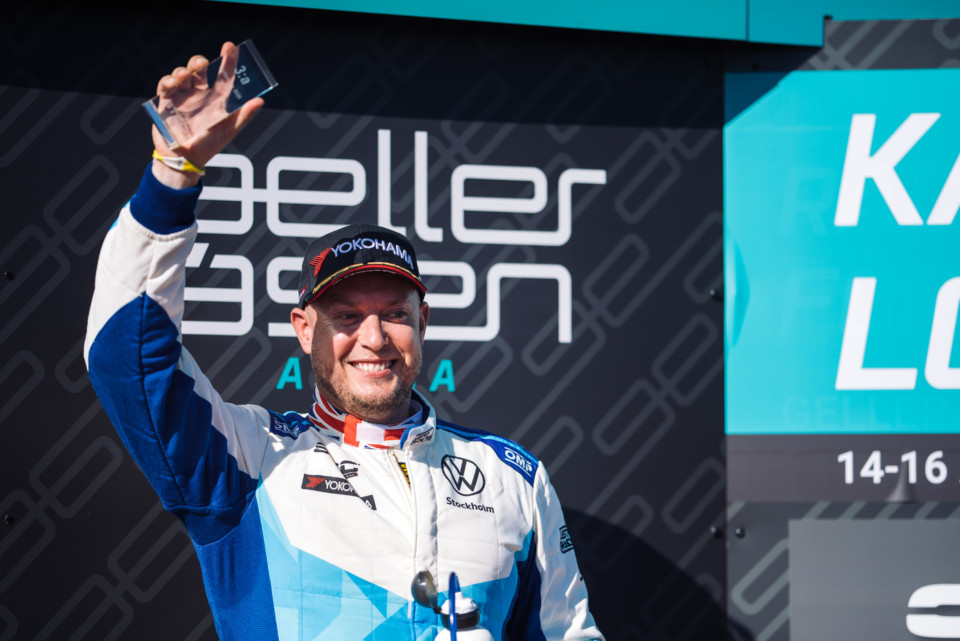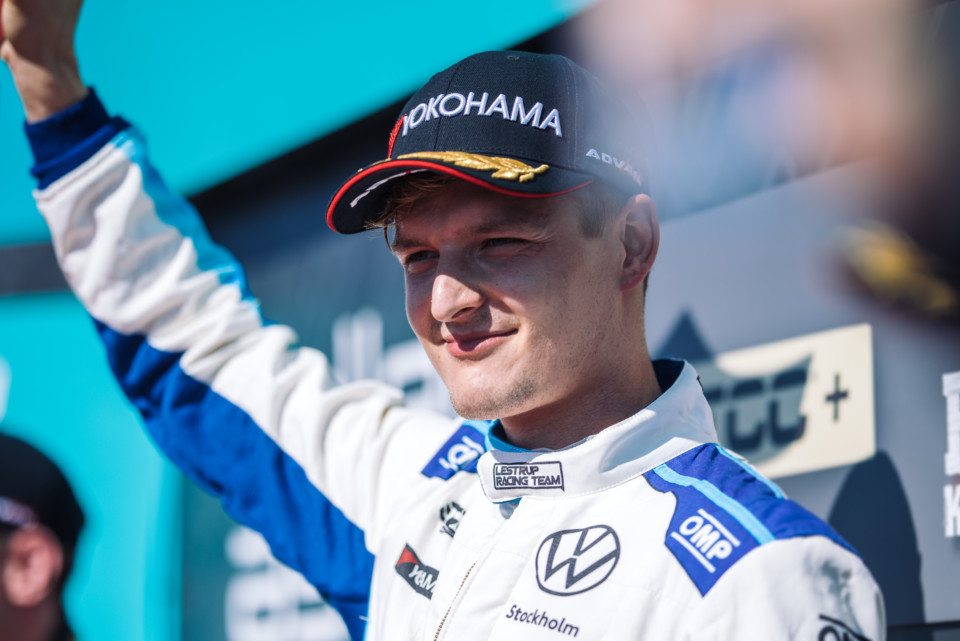 Results Race 1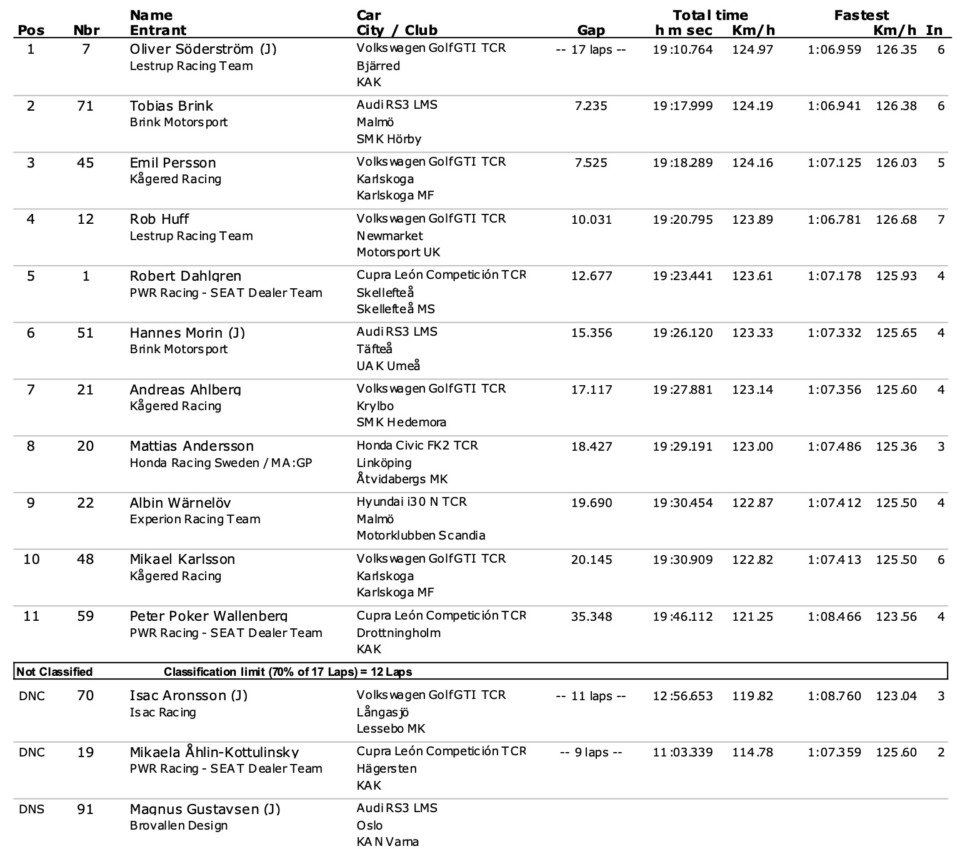 Results Race 2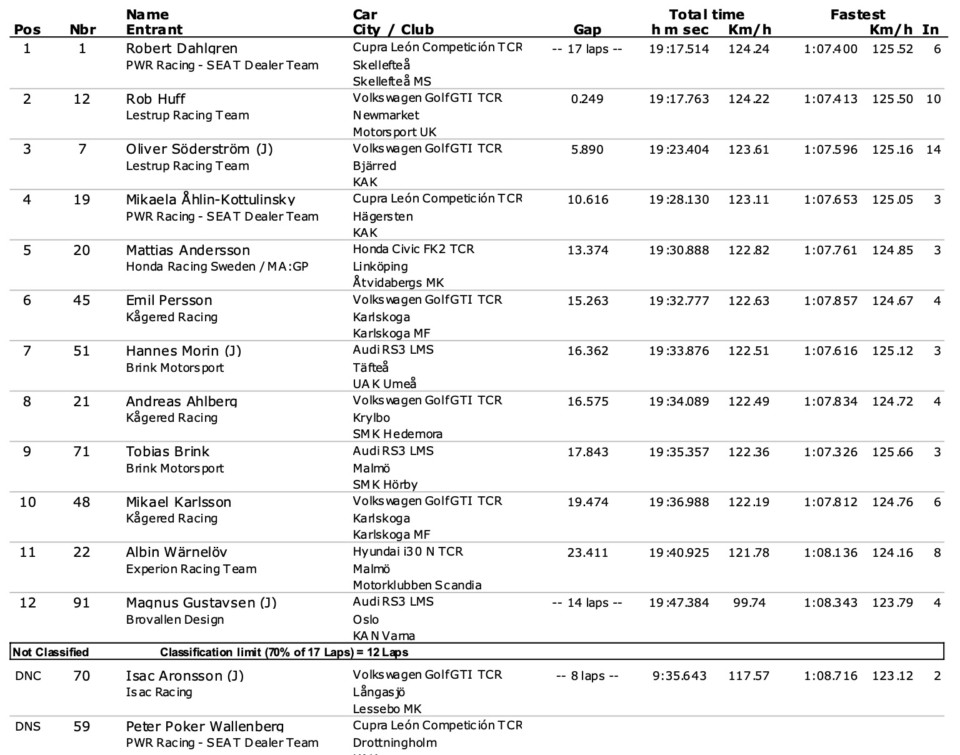 Results Race 3