Lestrup Racing Team heads to the 2020 STCC premiere with high ambitions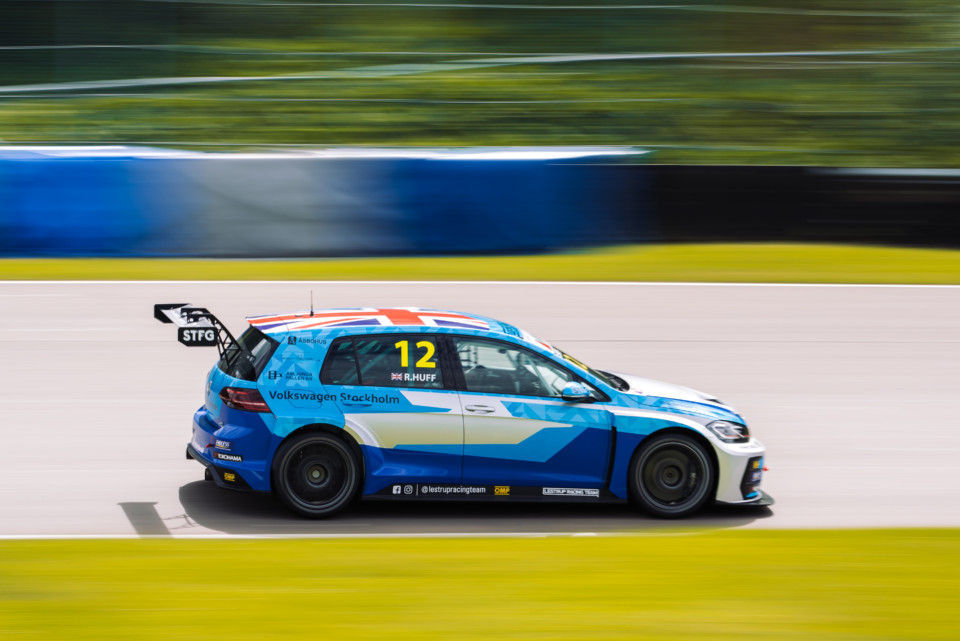 Lestrup Racing Team will make its STCC TCR Scandinavia return this weekend at the Gelleråsen Arena opener with drivers Rob Huff and Oliver Söderström. And the team is aiming high.
"We want to win and be in the very top with both drivers, there is no doubt about that," said Fredrik Lestrup, co-owner of Lestrup Racing Team.
"We have a great line-up with Rob and Oliver, they complete each other really well with vast experience and young hunger. We feel ready after a really good pre-season with plenty of testing."
The team has completed five test days with its pair of Volkswagen Golf GTI TCR race cars in the weeks leading up to the season opener and 2012 touring car world champion Rob Huff is keen to make his STCC debut.
"I am very excited to get into the first race weekend and we are here to win, we're not here for anything else," said Rob Huff.
"I have full confidence with Lestrup Racing Team and that they can provide me with a car that I can win with. I am relieved and very happy to be able to take part in the new season and congrats to the STCC organisation on putting together a new season quickly and conveniently for all the teams and competitors."
Oliver Söderström impressed during the official pre-season test at Gelleråsen Arena in July where he was fourth fastest during the shootout and is hopeful but humble ahead of the season start.
"I think we have a really solid package and we will be strong. But I say that humbly as I know the competition is going to be so tough," said Oliver Söderström.
"I have made progress during the testing and got my head wrapped around a lot of new things, especially the Yokohama tyres that I haven't raced on before. The goal for the team is to win the the team championship and I will do my very best to contribute to that."
The season opener weekend starts on Saturday with testing and qualifying, followed by three races on Sunday.
All of the races will be broadcast live on the online platform STCC+ as no spectators will be allowed on site at Gelleråsen Arena due to the ongoing COVID-19 pandemic.
"We will miss the spectators on site but we are really happy over the TV coverage that the STCC organisation has secured through STCC+," said Fredrik Lestrup.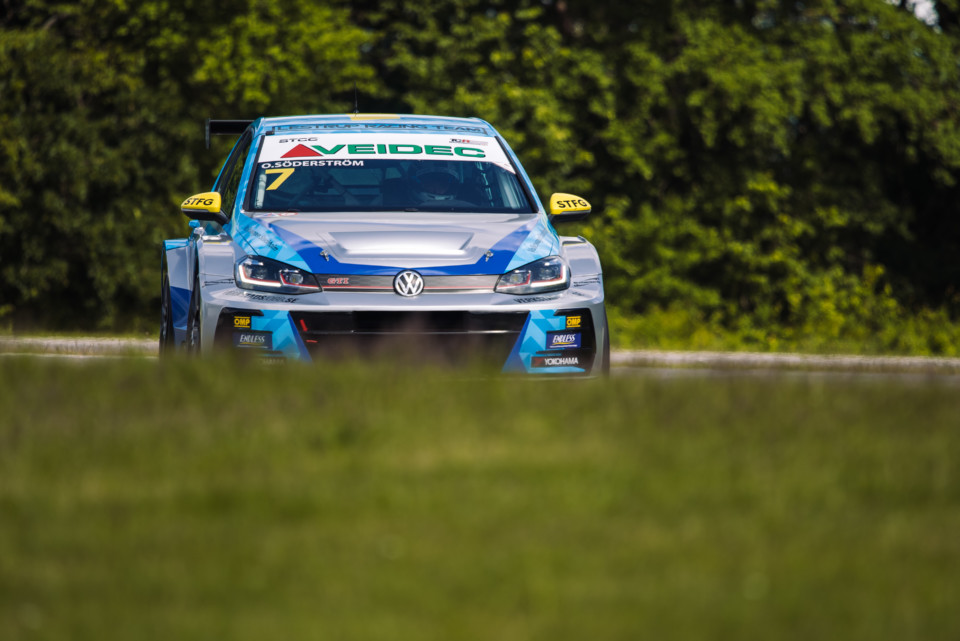 Schedule – Gelleråsen Arena
Saturday August 15th
09:40 – Test 1 – 30 min
13:00 – Test 2 – 30 min
16:55 – Q1 – 20 min
17:20 – Q2 – 10 min
Sunday August 16th
11:10 – Race 1 – 17 laps
14:00 – Race 2 – 17 laps
15:40 – Race 3 – 17 laps
Entry list 2020 STCC TCR Scandinavia
1 – Robert Dahlgren – PWR Racing – Cupra León Competicíon
7 – Oliver Söderström – Lestrup Racing Team – Volkswagen Golf GTI TCR
12 – Rob Huff – Lestrup Racing Team – Volkswagen Golf GTI TCR
19 – Mikaela Åhlin-Kottulinsky – PWR Racing – Cupra León Competicíon
20 – Mattias Andersson – Honda Racing Sweden – Honda Civic Type-R
21 – Andreas Ahlberg – Kågered Racing – Volkswagen Golf GTI TCR
22 – Albin Wärnelöv – Experion Racing Team – Hyundai i30 N TCR
45 – Emil Persson – Kågered Racing – Volkswagen Golf GTI TCR
48 – Mikael Karlsson – Kågered Racing – Volkswagen Golf GTI TCR
51 – Hannes Morin – Brink Motorsport – Audi RS 3 LMS
59 – Poker Wallenberg – PWR Racing – Cupra León Competicíon
70 – Isac Aronsson – Isac's Racing – Volkswagen Golf GTI TCR
71 – Tobias Brink – Brink Motorsport – Audi RS 3 LMS
91 – Magnus Gustavsen – Brovallen Design – Audi RS 3 LMS