Lestrup Racing Team unveils new STCC design for Rob Huff and Oliver Söderström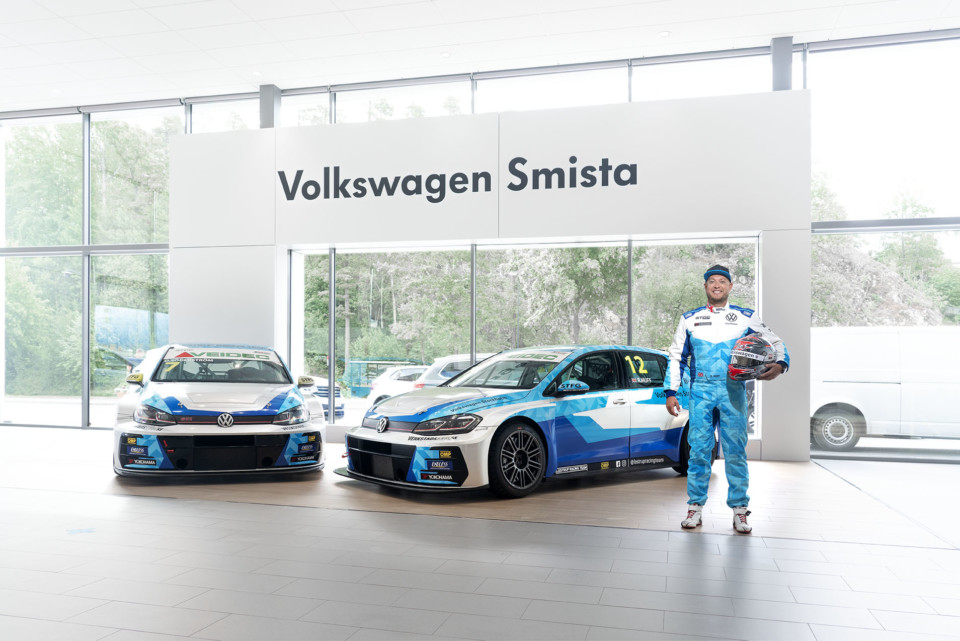 Lestrup Racing Team has unveiled its new design that 2012 world champion Rob Huff and the upcoming talent Oliver Söderström will carry during the 2020 STCC TCR Scandinavia season.
"We are really pleased with the new design," said Fredrik Lestrup, co-owner of Lestrup Racing Team.
"Unveiling the new look is always a sign that the season is getting closer and it feels especially great after the unusually long break. The design is an interpretation and combination of our previous STCC design and the one we had on our endurance race car last year."
Rob Huff has spent the past week in Sweden, getting to know the team ahead of the first test days later this week.
"It's a striking design and it reminds me of my championship winning car from 2012," said Huff.
"I've been in Sweden with the team for five days preparing for the test and I'm impressed so far with what I've seen. I'm looking forward to getting back into a race car after a few months at home and eager to get going."
The team is going to field two Volkswagen Golf GTI TCRs for the 2020 STCC season and the new design was unveiled at Volkswagen Smista in Stockholm, a long-standing partner of the team.
Lestrup Racing Team is currently headed for Gelleråsen Arena for the first official STCC test of 2020 that will be held on July 2nd ahead of the season start at the same circuit on August 15-16.
Parts of the test, including a shootout, will be broadcast live on STCC+. Follow the test at: plus.stcc.se