Lestrup Racing Team chases STCC victories in the Skellefteå midnight sun
Lestrup Racing Team heads to the very north of Sweden where the sun barely sets for the second STCC TCR Scandinavia round, chasing victories during the Midnight Sun Race.
"We got a lot of positives from the Ljungbyhed opener but nobody in the team is pleased until we are on the top step of the podium. We know where we need to improve and we are working hard on this ahead of Skellefteå. The conditions are there for us to take a step further forward in the results and that is where our goal is for this weekend," said Fredrik Lestrup, co-founder of Lestrup Racing Team.
The Skellefteå round also means that the STCC race format returns from just one race in Ljungbyhed to three races this weekend.
Oliver Söderström, who finished third in the season opener, is aiming two places higher this weekend.
"Third was an okay start to the season, but to be honest, I'm not pleased. I want to win, as always. If we just can improve our race pace, then I think we can seriously attack for victories this weekend. We are going to continue to work hard and I'm really looking forward to it," said Oliver Söderström.
Andreas Bäckman had a tough but promising start to the season, his first STCC TCR Scandinavia race for Lestrup Racing Team.
The Swede started further down on the grid after a mistake in qualifying, but fought his way up through the field to finish fifth.
"The first race didn't really end like I hoped, but the car was quick and I could make progress up the field at Ljungbyhed which is a hard track to overtake on. And that's what I'm bringing to Skellefteå. I'm just as for the previous race lacking experience of the Skellefteå circuit, but my goal is to extract as much as possible from the car in qualifying and then fight for the podium in all three races," said Andreas Bäckman.
The Skellefteå race weekend starts on Friday with testing and qualifying, followed by three races on Saturday from early afternoon to late evening – all broadcast LIVE on: plus.stcc.se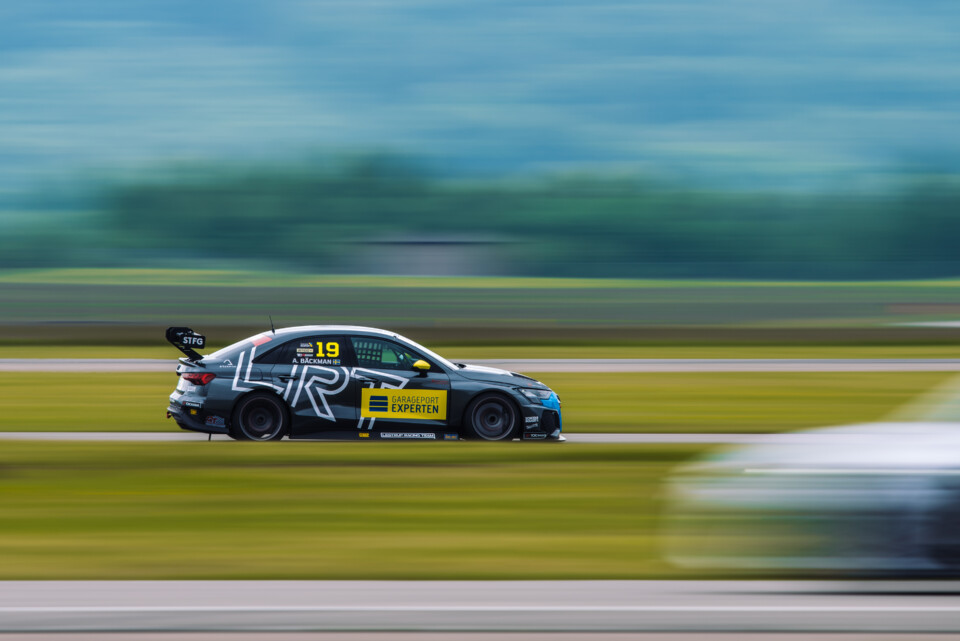 Schedule Skellefteå
Friday 17/6
11:00 – Test 1
16:00 – Test 2
19:45 – Qualifying
Saturday 18/6
12:55 – Race 1
15:50 – Race 2
20:10 – Race 3