Lestrup Racing Team makes Audi switch and starts endurance season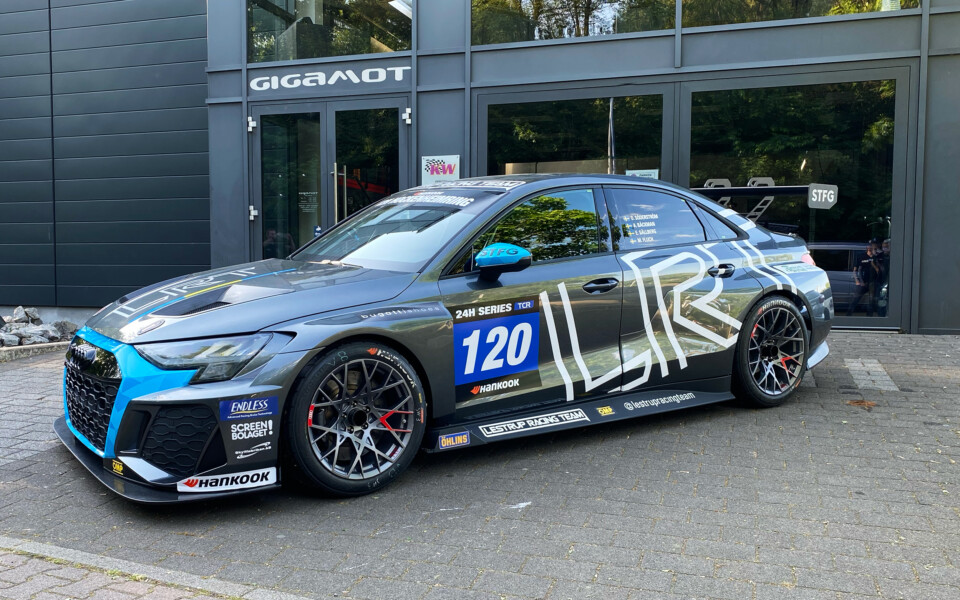 Lestrup Racing Team will switch to the brand new Audi RS 3 LMS model for the 2022 STCC TCR Scandinavia season, having raced Volkswagens since 2017.
"This is a critical switch for us in order to remain competitive and reach our goals of fighting for the STCC titles with the latest machinery," said Fredrik Lestrup, co-founder of Lestrup Racing Team.
"The new Audi is a considerably more competent race car with more setup possibilities, enabling us as a team to tailor the cars much better to the preferences of our drivers."
The team will start its racing season this weekend by fielding one of its two new Audis for the 12 Hours of Hockenheim in preparation for the 2022 STCC TCR Scandinavia season which starts during the first weekend of June.
Oliver Söderström, Andreas Bäckman, Marcus Fluch and Emil Sällberg will share the Audi during the endurance race this weekend, while the second car is yet to be delivered from Audi Sport.
"I can't wait to get the season going this weekend and to make my debut in the new Audi, it looks awesome," said Oliver Söderström.
"This will be a perfect opportunity for us to get to know the new car and to prepare for the STCC season with plenty of driving. And while this is primarily a preparation, I think we can be competitive this weekend and challenge for a top position in the TCR class."
The team is also going to field one Volkswagen Golf GTI TCR at Hockenheim for drivers Peter Fahlström, Stefan Nilsson, Mats Olsson och Christian Axelsson.
The last endurance race of Lestrup Racing Team was the 24 Hours of Dubai in 2020, scoring a class pole position and race podium finish.