Lestrup Racing Team continues hectic schedule with STCC finale at Knutstorp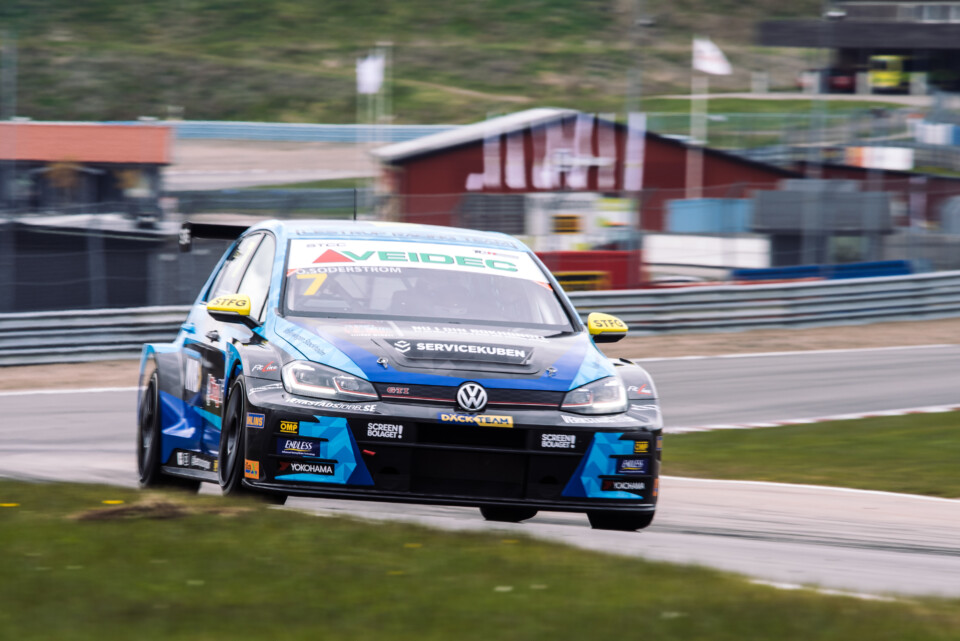 Lestrup Racing Team has spent less than 48 hours in the Stockholm workshop after the STCC TCR Scandinavia races at Mantorp Park last weekend, now heading to Knutstorp for the season finale.
"Everyone has really pulled together and secured that everything is ready for the finale. Knutstorp should be a track that suits us a lot better than Mantorp and we've got really fond memories from last year when we secured the titles there," said Fredrik Lestrup, co-owner of Lestrup Racing Team.
"Our goal is set on the top three positions in all races this weekend and to secure the runner-up spot in the teams' championship."
Oliver Söderström, who claimed a podium finish at Mantorp Park, heads to the season finale in fourth position in the drivers' championship and in the lead of the junior championship.
"I'm heading to Knutstorp aiming for the junior title, as well as climbing into the top three of the overall standings. I definitely think we can challenge for the race wins at Knutstorp, a circuit that I really like," said Oliver Söderström.
Team-mates Robin Knutsson and Mikael Karlsson had a mixed weekend at Mantorp Park, aiming for a strong turnaround at Ring Knutstorp.
"I wasn't happy with the results last weekend. But my confidence is still there and I think we will be in a much better position at Knutstorp where I hope to push into the top five again," said Robin Knutsson.
"We found an issue with my car that has been fixed ahead of this weekend. I just want to end the season in the best possible way and I think we are in a good position for that," said Mikael Karlsson.
The STCC finale at Knutstorp is broadcast LIVE on: plus.stcc.se
Schedule Ring Knutstorp
Friday 8/10
10:45 – Test 1
13:55 – Test 2
16:05 – Q1
16:35 – Q2
Saturday 9/10
10:35 – Race 1
13:25 – Race 2
15:35 – Race 3