Mikael Karlsson claims close front row position in Gelleråsen qualifying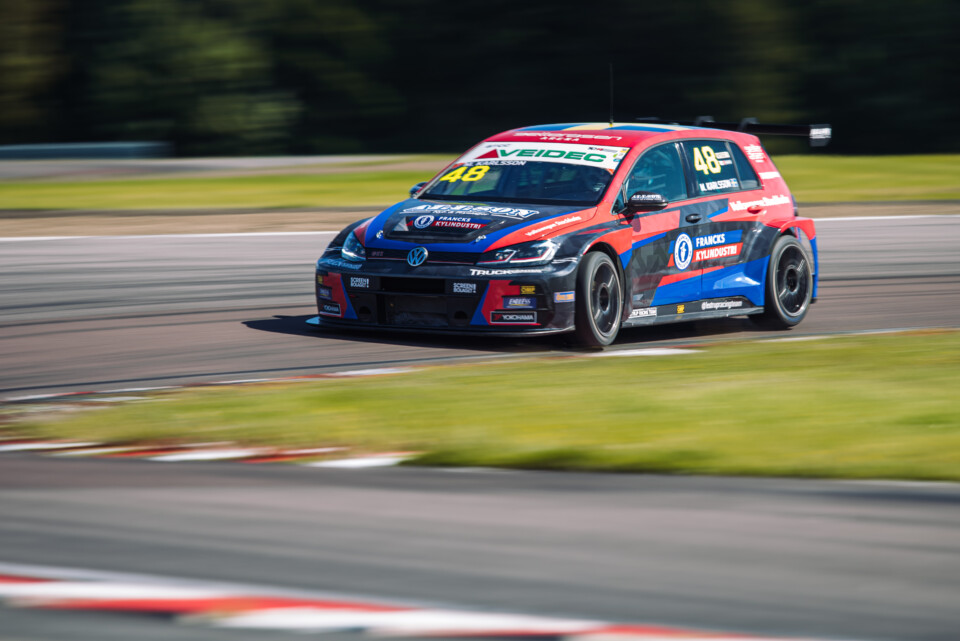 Mikael Karlsson claimed his so far best STCC TCR Scandinavia qualifying result with second position at Gelleråsen Arena, just 96 thousands of a second from pole sitter Robert Dahlgren.
"My lap was really good and I thought it was enough for pole, but unfortunately Dahlgren went a bit quicker. But this was my so far best result, so we're moving forward and the team has done a great job. My goal for the races is still set on the podium," said Mikael Karlsson.
Team-mate Oliver Söderström was fourth fastest in the first qualifying session (Q1) and improved to third for the second session.
"I'm a bit frustrated, I thought we would have more pace. But we had some understeer as we didn't know how the car would react on new tyres after running on older tyres during testing. We made some improvements for Q2 and the car felt better. But we have a strong race car and I hope to be able to climb," said Oliver Söderström.
Robin Knutsson also claimed a new personal best qualifying result with seventh in both sessions, making it onto the second qualifying session for the first time ever.
"I felt really confident in the car and it feels great to have made it to Q2. What I'm most excited about is that I finally have the same speed as the mid-field drivers, so that I can fight with them. It's going to be really interesting tomorrow," said Robin Knutsson.
The first race of the STCC weekend at Gelleråsen Arena starts at 10:50 CEST tomorrow and is broadcast LIVE on: plus.stcc.se