Lestrup Racing Team in fight back mode as STCC resumes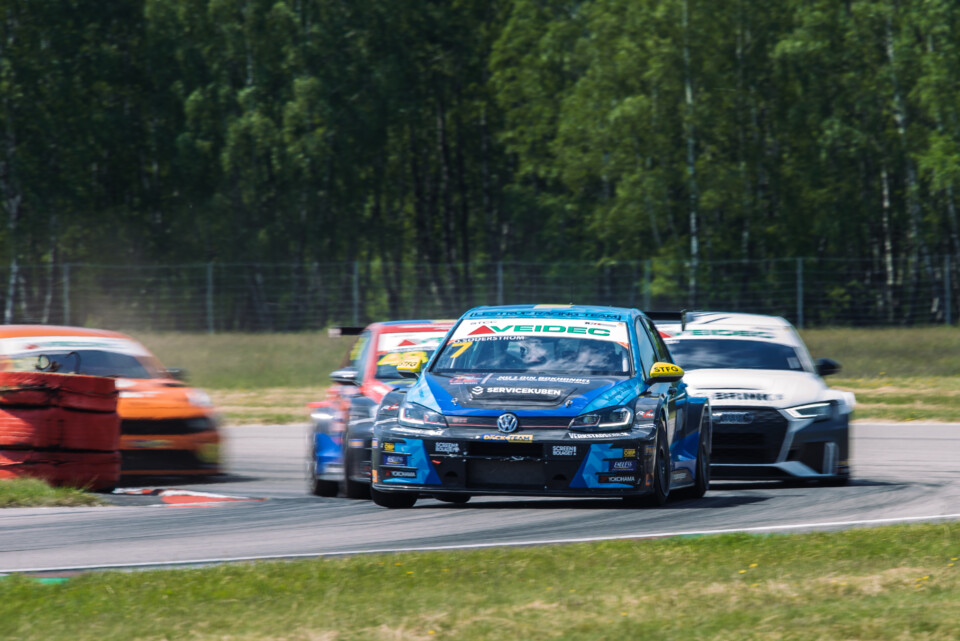 Lestrup Racing Team heads for the third STCC TCR Scandinavia round at Gelleråsen Arena this weekend, strengthened by a successful summer test at the same circuit and an additional test at Anderstorp. The goal is firmly set to catch and pass the competitors in the standings.
Oliver Söderström, currently placed fifth overall, was just 29 thousands of a second from the top time during the test and is keen to gain lost ground.
"The fight back up the order starts now," said Oliver Söderström.
"I think we are looking strong ahead of Gelleråsen, especially after the successful test we had there. I won a race here last year and that's my goal for this weekend, although I know it will be very tough."
Mikael Karlsson was even closer to the top during the summer test, lapping just 0.006 seconds slower than the fastest time.
And the Volkswagen Golf GTI TCR driver is keen to do well during his home race.
"I want to beat my personal best STCC result and claim a podium finish this weekend," said Mikael Karlsson.
"We got plenty of laps done during the test and got a lot of answers to questions that we had. I have a good feeling ahead of the race weekend."
Robin Knutsson is continuing his hard work forward in what is his first-ever STCC season and comes boosted by a strong test.
"The test at Gelleråsen was my best so far, we found a lot of time and we were much closer to our competitors than before," said Robin Knutsson.
"My confidence has increased a lot and I think we have a good shot at challenging for the top six this weekend."
Lestrup Racing Team, the reigning STCC champion team, is currently placed second overall in the team championship standings, 66 points from leading team PWR Racing.
"We have a lot of hard work ahead of us to gain on our competitors and we come strengthened by two successful tests last week," said Fredrik Lestrup, co-owner of Lestrup Racing Team.
"We are obviously not happy with being behind at this stage in the season, but we are going to keep our heads down and keep pushing – we won't stop until we are first.
"Gelleråsen is a circuit where we have scored strongly in the past and if we play our cards right this weekend, there is no reason we cannot keep delivering at the very top."
The STCC races at Gelleråsen Arena are broadcast LIVE on: plus.stcc.se
Schedule Gelleråsen Arena
Saturday 21/8
09:35 – Test 1
13:35 – Test 2
16:25 – Q1
16:50 – Q2
Sunday 22/8
10:50 – Race 1
14:00 – Race 2
16:15 – Race 3