Lestrup Racing Team at the top in very close STCC summer test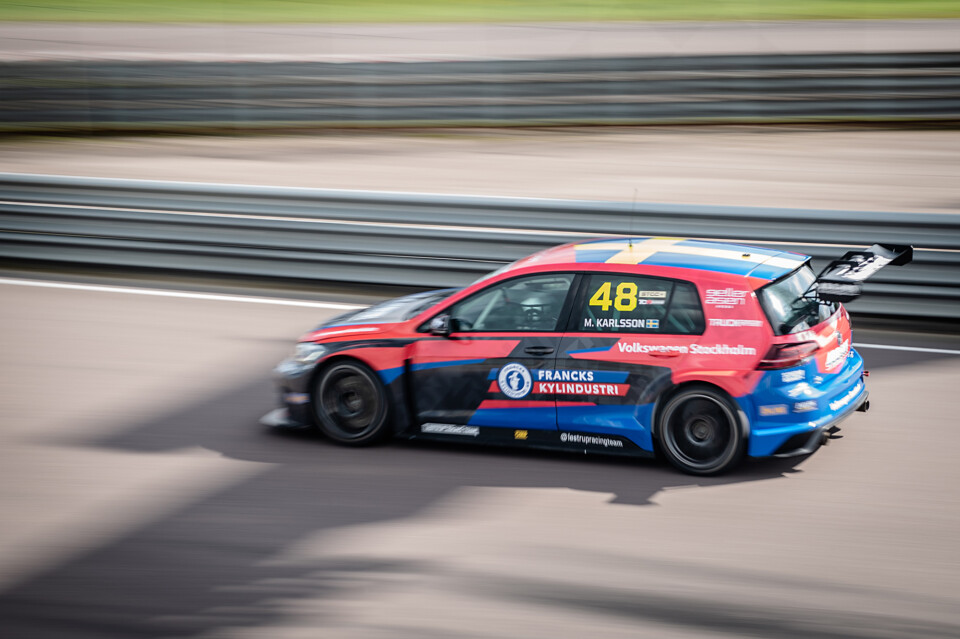 Lestrup Racing Team drivers Mikael Karlsson and Oliver Söderström were right at the top of a very close STCC TCR Scandinavia summer test at Gelleråsen Arena.
Mikael Karlsson set the second fastest time of the two test days, just 0.006 seconds from the top.
"The test has gone really well and we completed well over 130 laps. We had some brake issues during the previous race at Skellefteå that we have solved now as well. The coming race at Gelleråsen is my home race and my goal is to beat my so far best STCC result which is fourth position," said Mikael Karlsson.
Oliver Söderström was very close to his team-mate in third position, just 0.029 seconds from P1.
"I think we're looking strong ahead of the races at Gelleråsen. We've done plenty of laps with both qualifying and race simulations, getting through our complete test plan. I look forward to the races, especially as I won here last year – but it will no doubt be very tough," said Oliver Söderström.
Robin Knutsson kept building experience and confidence in his Volkswagen Golf GTI TCR, setting the tenth fastest time, logging a lot of laps.
"We've had two solid days of productive and trouble-free testing. The pressure is on now to deliver as we head into the final part of the calendar. We need to claw back points on our competitors and the test has definitely boosted our confidence ahead of the challenges to come," said Fredrik Lestrup, co-owner of Lestrup Racing Team.
The team will complete another test at Anderstorp ahead of the third STCC race weekend of 2021 at Gelleråsen Arena on August 21-22.
Results
Combined times – Wednesday and Thursday
Test 3 – Thursday afternoon
Test 2 – Thursday morning
Test 1 – Wednesday