Rob Huff returns for STCC title defense with Lestrup Racing Team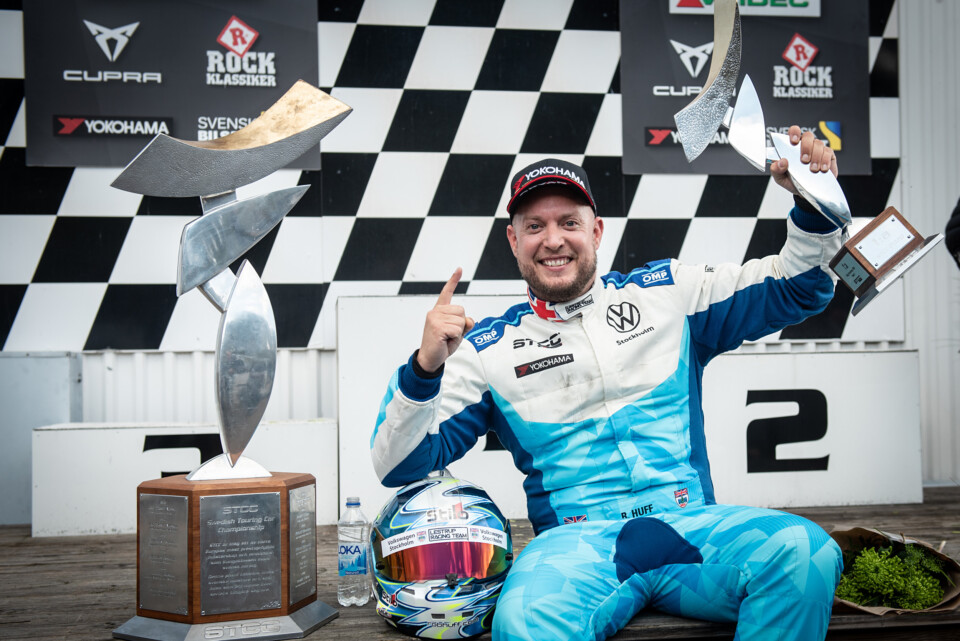 Reigning STCC TCR Scandinavia champion Rob Huff will return to defend his title with Lestrup Racing Team for 2021 driving a Volkswagen Golf GTI TCR.
"I'm very excited to return to the STCC as champion after what was probably one of the most emotional seasons I have experienced in a long time," said Rob Huff.
The Brit crowned the best ever season to date for Lestrup Racing Team in a thrilling season finale, as it claimed both the drivers' and teams' STCC titles.
"Last year was an awesome milestone for us all in the team and we are delighted to continue our successful cooperation with Rob," said Fredrik Lestrup, co-owner of Lestrup Racing Team.
"We had high expectations ahead of our first season together that he surpassed, and then some. Rob shares our passion for motorsport in just the right way and we have an unchanged team around him that will be a key factor in our title defence this year."
The 2012 world touring car champion managed to claim the STCC title despite never having raced at any of the circuits before, something only achieved once before in the history of the championship by a non-Scandinavian driver.
"It was very much going into the unknown last year and I feel much more prepared for 2021 as I have visited at least four of the circuits that we will go to," said Rob Huff.
"That should definitely make life easier to dial in the car for each particular circuit, rather than having to learn everything from scratch.
"I'm hugely thankful to Lestrup Racing Team for what they delivered last year and I'm very much looking forward to getting started again. I'm expecting a very tough championship this year, probably even tougher than last year, and we will do everything we can to rise to the challenge."
Lestrup Racing Team will field at least three cars for the 2021 STCC TCR Scandinavia season, with further information to be revealed soon.
"We have plenty of interesting news coming and we are working flat out to get everything in order for our goal of defending both titles, as well as fighting for the junior title again," said Fredrik Lestrup.
"Being defending champions is new to us and it is of course a massive challenge, especially as it looks like we will have an even stronger field this year.
"But I am confident that we have an even stronger team this year after all the challenges we had last year to face the new season and to fight for the very top again."
The 2021 STCC TCR Scandinavia season starts on June 4-5 at Ljungbyhed Park in the south of Sweden, for a total of six race weekends until October.