Lestrup Racing Team enters crucial stage of STCC season at Mantorp Park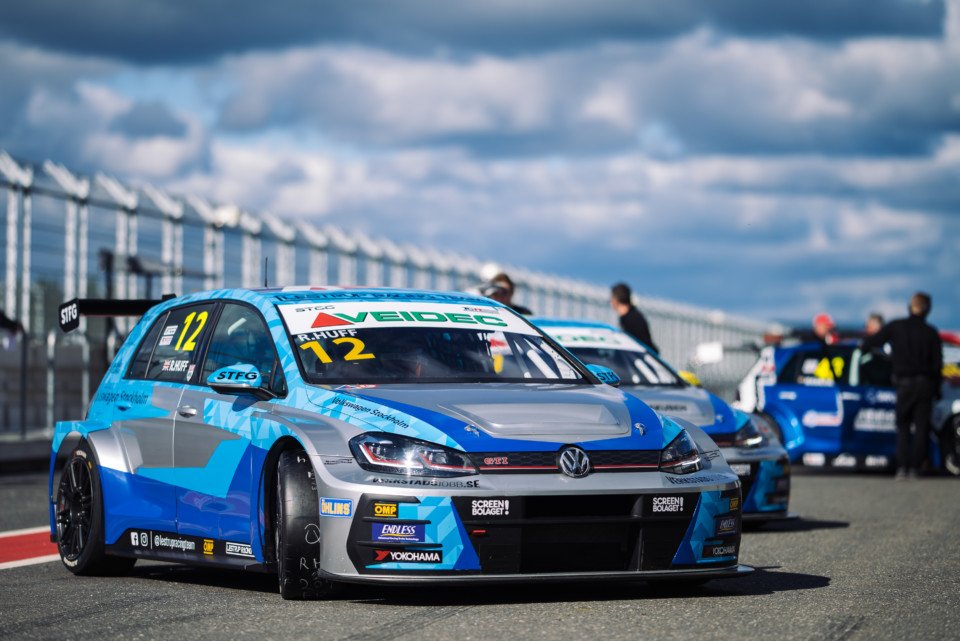 Lestrup Racing Team is entering a crucial stage of the 2020 STCC TCR Scandinavia season with the penultimate round at Mantorp Park this weekend.
Team-mates Rob Huff and Oliver Söderström are both within reach of the championship lead, just 12 and 16 points behind respectively.
"I'm very excited to be back in Sweden for the final STCC races and I'm obviously staying here until the end of the season. I'm pleased to have completed a test here and at Knutstorp, that gives me confidence going into the last two rounds. I've been treading the water carefully so far this season to understand the rules and other drivers. Now it's very much time for me to make my move and forge to the front of the championship," said Rob Huff.
"We had a good test at Mantorp Park earlier this summer and we found solutions to problems that we've had. I want to head from this weekend as the best scoring driver. I know that it's not in anyway easy, but I've done it before this year," said Oliver Söderström.
Lestrup Racing Team heads the team championship by 31 points and the junior championship by 14 points with Oliver Söderström.
The team is on its way to Mantorp Park strengthened by a productive mid-season test.
"The entire team is in a season end sprint mode now and our goal is to leave Mantorp Park with the best possible conditions for the season finale. We had a good mid-season test and we have a lot of valuable new data. I have no doubt that this going to be a very tough weekend and we will make our utmost to make it rewarding," said Fredrik Lestrup, team co-owner.
The action at Mantorp Park starts on Friday with testing and qualifying, followed by three races on Saturday.
All three races are broadcast live at STCC+: https://plus.stcc.se
Schedule – Mantorp Park
Friday 2nd October
09:00 – Test 1 – 30 min
13:40 – Test 2 – 30 min
16:46 – Kval Q1 – 20 min
17:11 – Kval Q2 – 10 min
Saturday 3rd October
10:00 – Race 1 – 15 laps
13:33 – Race 2 – 15 laps
15:34 – Race 3 – 15 laps
Driver championship standings
1 Robert Dahlgren 100 points
2 Rob Huff 88 (-12)
3 Tobias Brink 88 (-12)
4 Oliver Söderström 84 (-16)
5 Andreas Ahlberg 57 (-43)
6 Hannes Morin 53 (-47)
7 Mattias Andersson 48 (-52)
8 Emil Persson 44 (-56)
9 Mikael Karlsson 35 (-65)
10 Mikaela Åhlin-Kottulinsky 21 (-79)
11 Magnus Gustavsen 13 (-87)
12 Albin Wärnelöv 2 (-98)
Team championship standings
1 Lestrup Racing Team 172 points
2 Brink Motorsport 141 (-31)
3 Kågered Racing 130 (-42)
4 PWR Racing 121 (-51)
5 Honda Racing Sweden 48 (-124)
6 Brovallen Design 13 (-159)
7 Experion Racing 2 (-170)
Junior championship standings
1 Oliver Söderström 136 points
2 Hannes Morin 122 (-14)
3 Magnus Gustavsen 75 (-61)
4 Isac Aronsson 10 (-126)