Double front row qualifying for Lestrup Racing Team at Mantorp Park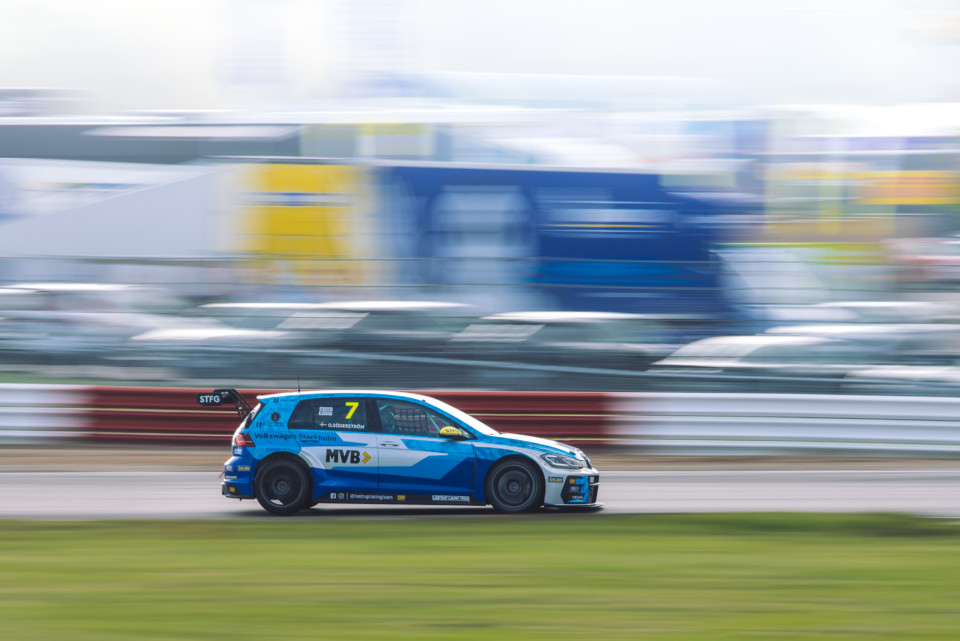 Lestrup Racing Team drivers Rob Huff and Oliver Söderström claimed one front row qualifying result each at Mantorp Park for the penultimate STCC TCR Scandinavia round of 2020.
2020 world champion Rob Huff was second fastest in the first qualifying session and third in the second.
"I am really pleased with the result, we knew the Audi would be super strong here. But we know we've got, as always with the Volkswagen, a great race car. One that lasts really well, uses its tyres really economically in the race. It's great to be on the front row for race one and to be there together with Oliver. We're pretty much the only team that has two team-mates with very similar speed that can work together. I'm excited for the weekend," said Rob Huff.
Current junior championship leader Oliver Söderström was second fastest in the second qualifying session, receiving four points to the drivers' and juniors' championship.
"Testing didn't go well for me, I wasn't 100%. But then on new tyres for qualifying I felt that everything just came together. And the feeling is great, I'm really pleased with the result. Rob and I have to be smart tomorrow and work together, we have a good cooperation. It's going to be three really interesting races, especially on how the tyre wear will play out," said Oliver Söderström.
The result of qualifying has strengthened the team championship lead of Lestrup Racing Team, now heading Brink Motorsport by 33 points.
"We can't be anything but pleased with the result today. We couldn't challenge Tobias Brink today, but he is going to get 60kg of compensation weight for the season finale and we won't get any. It's been a good day," said Fredrik Lestrup, co-owner of Lestrup Racing Team.
The first race of three tomorrow starts at 10:00 CEST and is broadcast live on: https://plus.stcc.se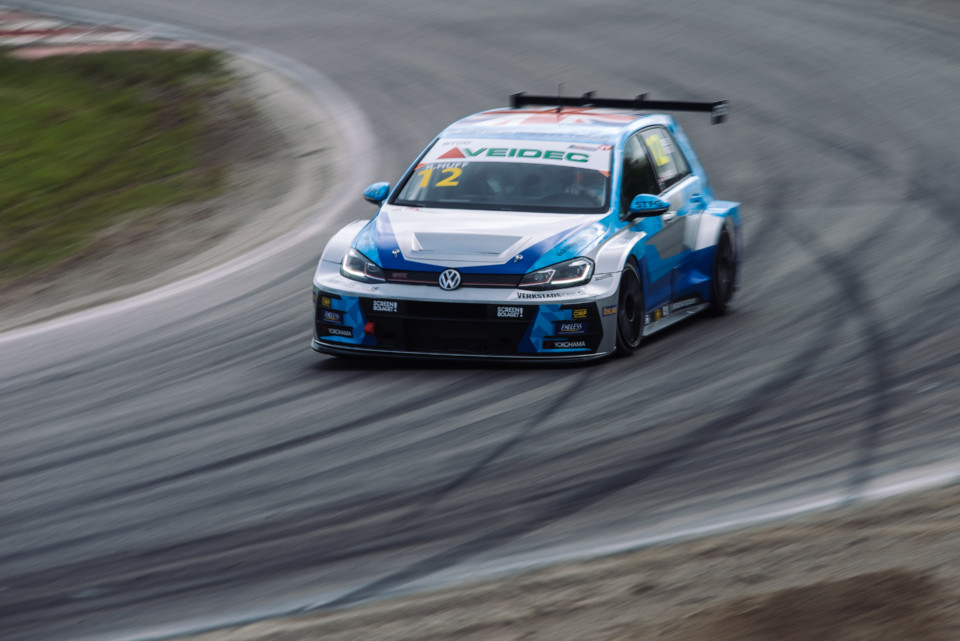 Results
Qualifying 1
Qualifying 2
Driver championship standings
1 Robert Dahlgren 100 points
2 Tobias Brink 93 (-7)
3 Rob Huff 91 (-9)
4 Oliver Söderström 88 (-12)
5 Andreas Ahlberg 57 (-43)
6 Hannes Morin 53 (-47)
7 Mattias Andersson 49 (-51)
8 Emil Persson 46 (-55)
9 Mikael Karlsson 35 (-65)
10 Mikaela Åhlin-Kottulinsky 21 (-79)
11 Magnus Gustavsen 13 (-87)
12 Albin Wärnelöv 2 (-98)
Team championship standings
1 Lestrup Racing Team 179 points
2 Brink Motorsport 146 (-33)
3 PWR Racing 121 (-58)
4 Kågered Racing 1 103 (-76)
5 Honda Racing Sweden 49 (-130)
6 Kågered Racing 2 35 (-144)
7 Brovallen Design 13 (-166)
8 Experion Racing 2 (-177)
Junior championship standings
1 Oliver Söderström 140 points
2 Hannes Morin 122 (-18)
3 Magnus Gustavsen 75 (-65)
4 Isac Aronsson 10 (-130)